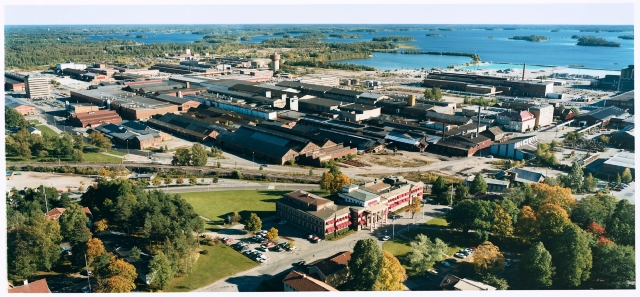 Sandvik Materials Technology to invest in online condition monitoring system with new accelerometer DuoTech
Alloy and special steel manufacturer Sandvik Materials Technology in Sandviken, Sweden is now preparing to equip critical production equipment with online condition monitoring in order to increase machine availability and ensure reliable operation while also further improving worker safety.
A total of thirteen hydraulic pumps supporting units 'Forging 71' and 'Power cutter 2' will be equipped with online system Intellinova Compact and fifty accelerometers of the recently launched model DuoTech; a new accelerometer combining vibration measurement with the newly developed and patented measuring technique HD ENV and shock pulse measurement with SPM HD.
Preventive Maintenance engineer Hans Andersson explains the company's investment: "The key reason behind this investment is our quest for a reliable plant with high machine availability, which is much easier to accomplish with online monitoring, and also that it will improve worker safety for our preventive maintenance inspectors."
Since two years, Sandvik Materials Technology is also using the handheld instrument Leonova Diamond for route-based measurement on key equipment.
Sandvik Materials Technology is part of the Sandvik Group and a world-leading developer and manufacturer of products in advanced stainless steels and special alloys for the most demanding environments, as well as products and systems for industrial heating.