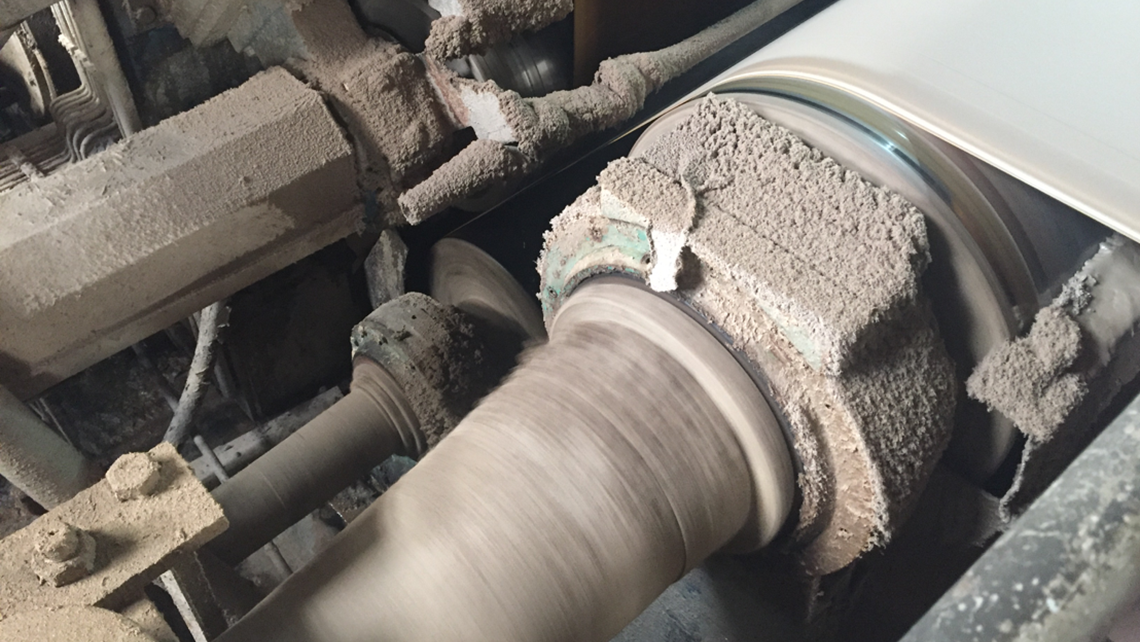 Case study: Outer race bearing damage in paper machine couch roll
At Romanian paper mill Vrancart S.A. Adjud, an outer race bearing damage was detected on a couch roll in paper machine K25 during comparative measurements between SPM HD and HD ENV.
The Vrancart plant is making upgrade investments to more fully utilize the paper machine's capacity, and the online condition monitoring of K25 is part of the work to increase the typical working speed.
Due to its size and cost, the fairly low-speed couch roll bearing is very important for the working process and it is thus essential that its mechanical condition is carefully monitored. To determine the most suitable measurement technique for this application, several methods were used on each measuring point, including SPM HD and HD ENV. In this particular case, it was concluded that both measuring techniques gave very similar results, providing early warning and clear indications of bearing damage.
When the couch roll bearing was dismounted, the outer race damage indicated during seven months of measurements with the HD technologies was verified.