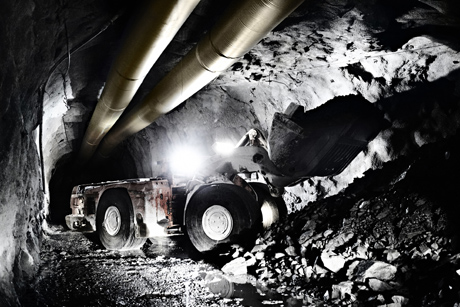 Boliden expands online condition monitoring system
After eight months of testing various condition monitoring systems on an autogenous mill at the Boliden mine in Garpenberg, Sweden last year, Swedish mining company Boliden AB made the strategic decision to implement condition monitoring solutions from SPM Instrument for its mining equipment.
Now the Boliden Renström mine in northern Sweden is getting ready to implement online condition monitoring with Intellinova Compact on its new mine hoist. The system will monitor hoist bearings and gears to ensure around the clock operation and provide automatic alarms. Monitoring will be performed using the SPM HD measuring technique and vibration analysis. Boliden AB coordinates preventive maintenance work from its central Maintenance Engineering department in Boliden, and installation and commissioning are scheduled for the second quarter of 2013.
Much of the work in modern mines is performed using advanced machines, methods and tools. Machines with partly automatic operation place high demands on maintenance. Maintenance engineering is, therefore, a priority at Boliden. Mats Johansson, Maintenance Manager, explains the investment: "The mine hoist is critical equipment (A-rated) for us and the heart of our business. If the hoist malfunctions, production more or less comes to a halt. On this type of equipment, we need good control and that makes online monitoring necessary. The good results from the SPM system in Garpenberg were very convincing."
Boliden AB is a metals company focusing on exploration, mining, smelting and metals. The Boliden Group operates mines and smelters in Sweden, Finland, Norway and Ireland. The Renström mine was opened in 1952 and is currently Sweden's deepest mine at 1340 m. The ore is polymetallic and contains zinc, copper, lead, gold and silver, which is extracted using the cut-and-fill method. Granite from the extensive development work and sand from the concentrator in Boliden are used as backfill material.
Find out more about Boliden here.